A Cross Country Reunion
On April 8, 2009 Walt Unger and I began a 3600 mile trip from Indiana through southern California, northern California and back to Idaho. On the way we visited some of our classmates that we had not seen for many years. It was an invigorating experience and we are deeply grateful to those who shared their homes and time with us and made this trip a pleasurable experience.
We first stopped at Fulton, Missouri where the Winston Churchill museum is located. We were reminded of the tragedy and heroics of World War II. It was great to review the events that placed the United States where it is today.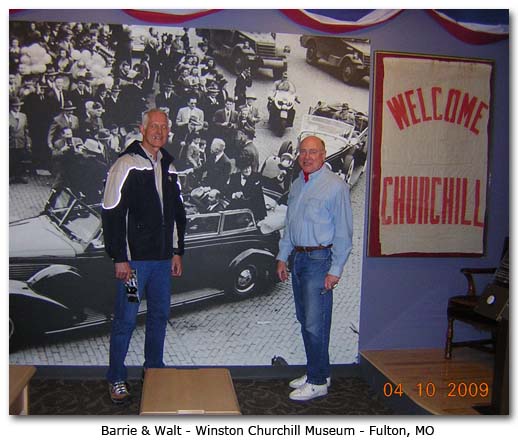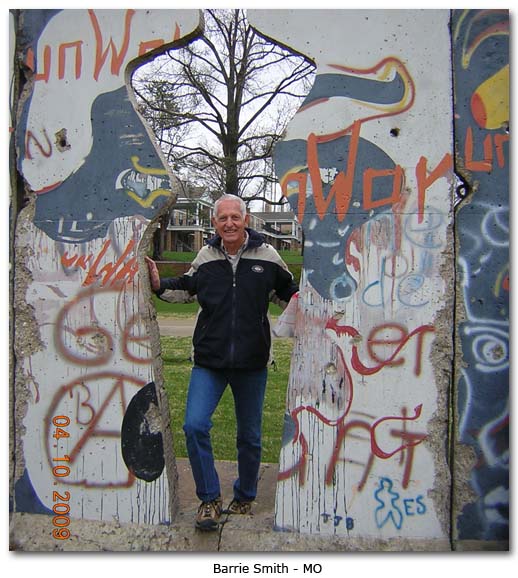 We spent Easter at the home of Larry and Sandy Foreman. They were gracious hosts and we enjoyed their family during the holiday. Larry delivered a stirring discourse on living like Christ. Barrie and Larry enjoyed a 'birding' walk in the Oklahoma country side.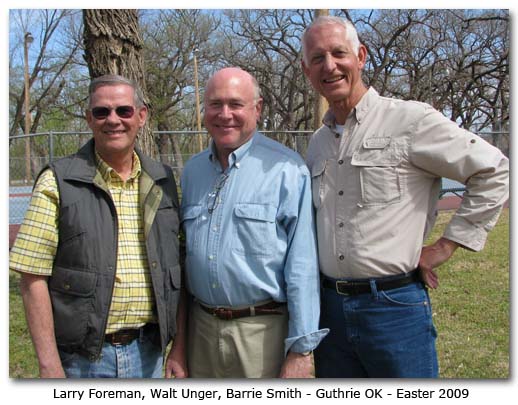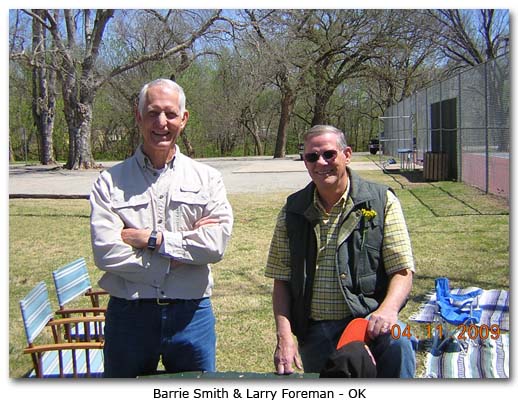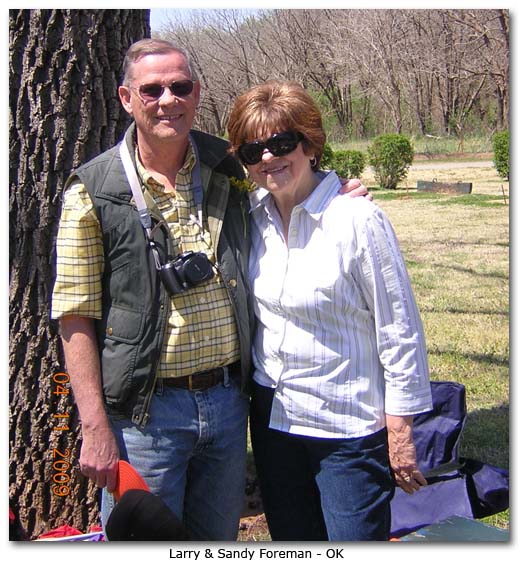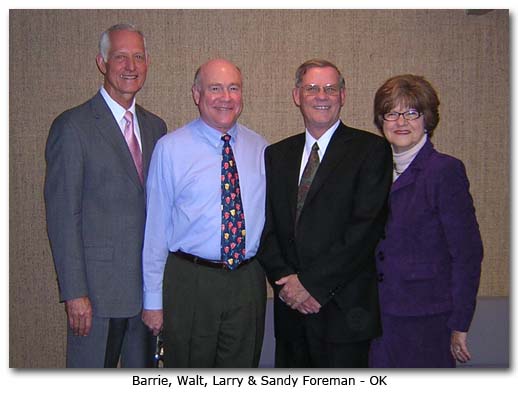 Mike Edgar spent the day with us in New Castle and Glenwood Springs. He looks great and was delighted to see us. We enjoyed swapping war stories and reviewing our memories of sports and high school. He is the human resources director for his town and continues to explore the out of doors. I look forward to returning to Colorado to spend more time biking and canoeing with Mike.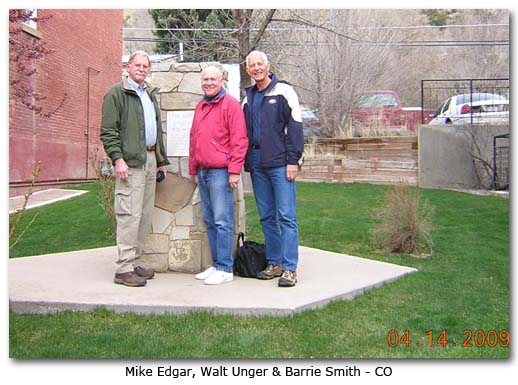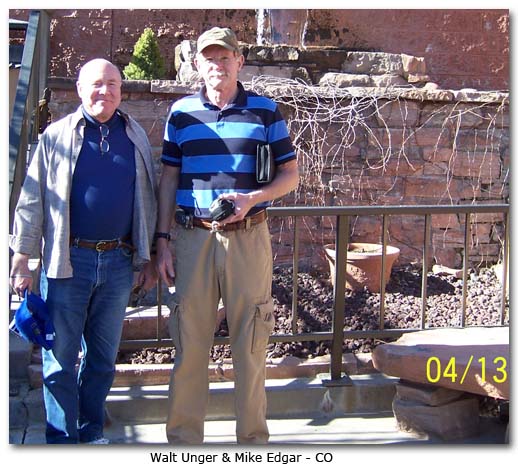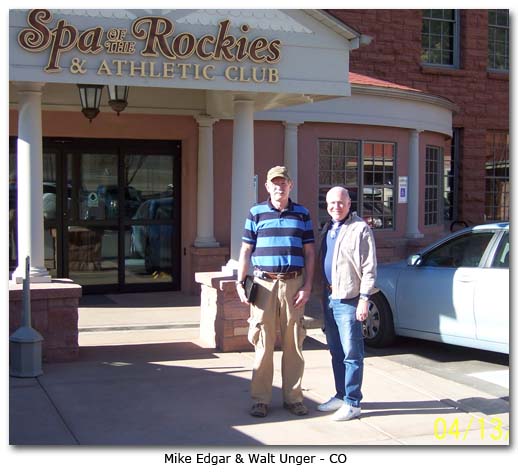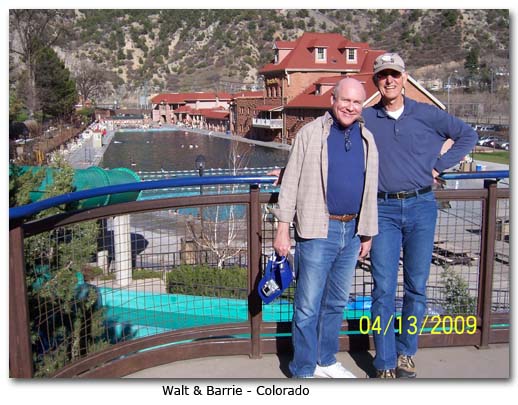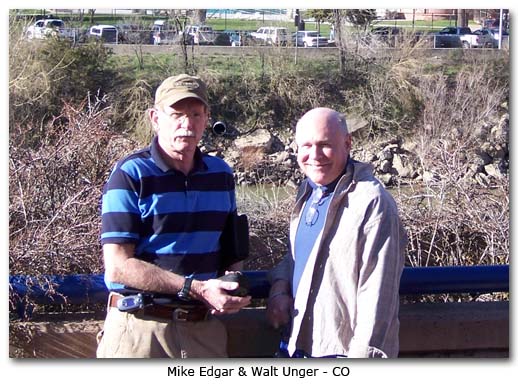 We stopped in Grand Junction, Colorado to see Scott Brown. He inspired us with his life story. We met his care givers who admire him greatly. The morning hours passed too quickly as we tried to comprehend the magnitude of what he has accomplished with his disability. We were able to tape our conversation and I will make a brief transcript available on our web page.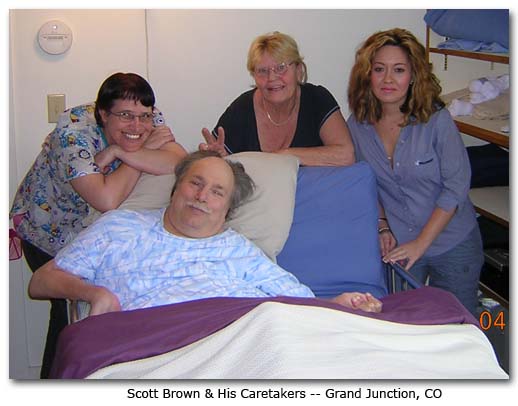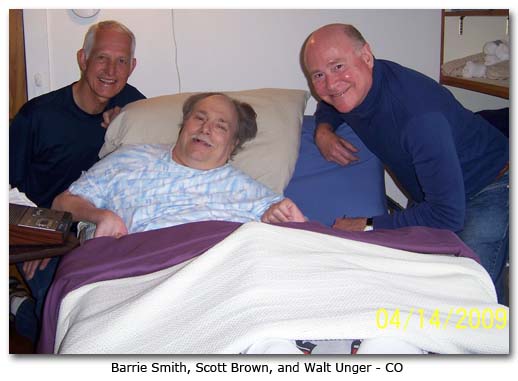 While passing through Utah, Barrie and Walt paid a surprise visit to Wanda Kilianski Johnson. Sadly, Wanda was still recovering from the recent loss of her husband.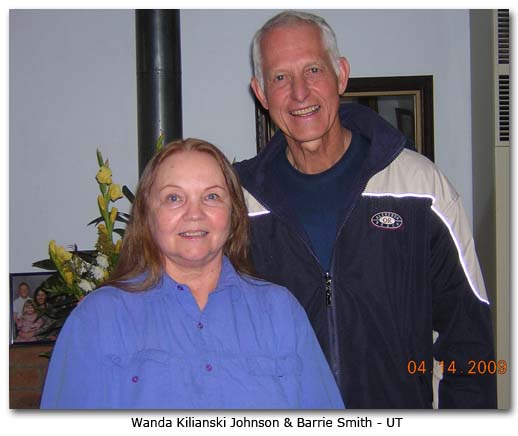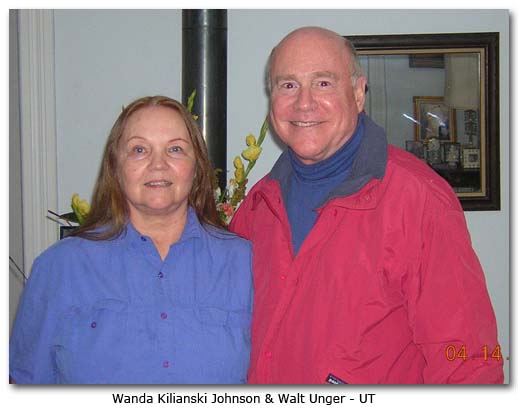 As we passed through Las Vegas, Nevada we were able to have lunch with Jack Oskins. He has his pulse on the city and is very involved with what is happening. It was good to catch up with him and what he is doing.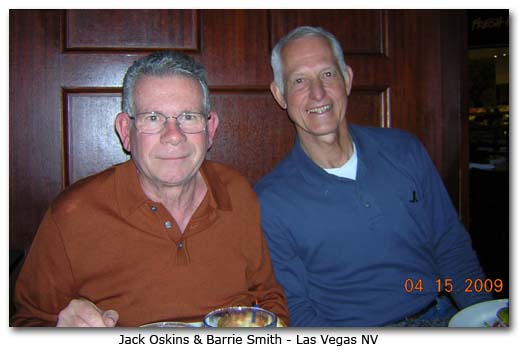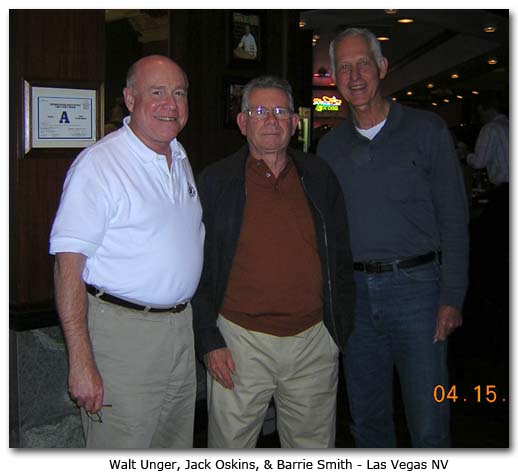 Melinda Guinaldo, Carol Canfield and Barrie began the process of choosing a reunion venue. We met for a delightful afternoon to reconnect and become excited about the upcoming 50th. I am very grateful to them for the effort and time they have contributed so far. Both of them look great and are very fun to be with.
A visit to Terry Carter's coffee shop in southern California: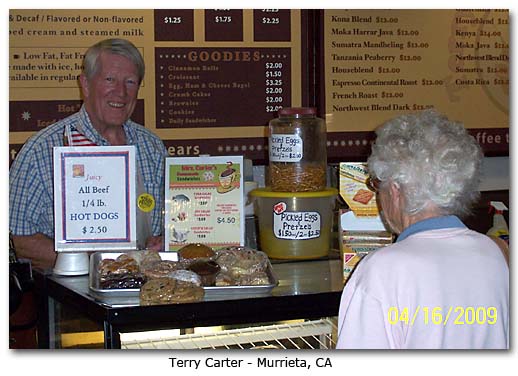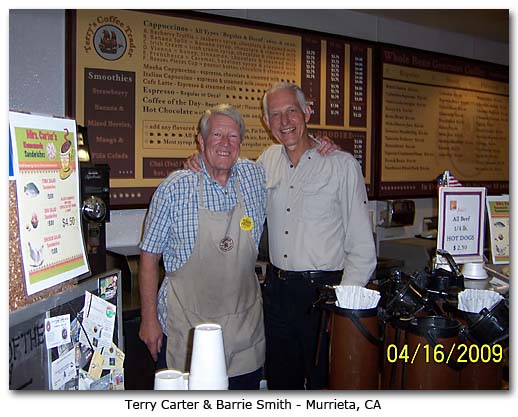 A visit with Jim Wilson at the home of Walt and Marti Unger: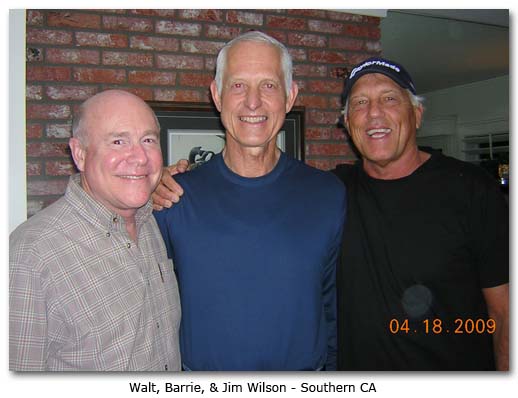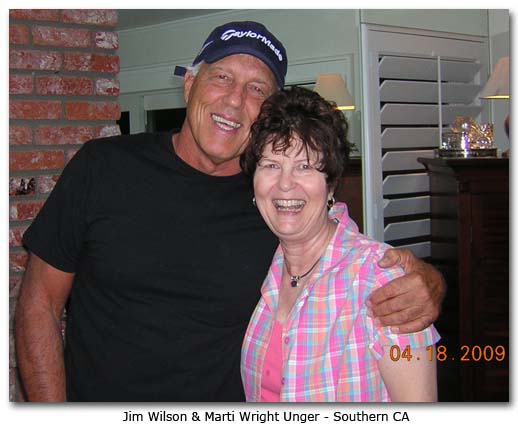 We finished our visits in Northern California with Jan Tonner and Ken Burbeck. We hiked the hills and had great visits with these wonderful classmates.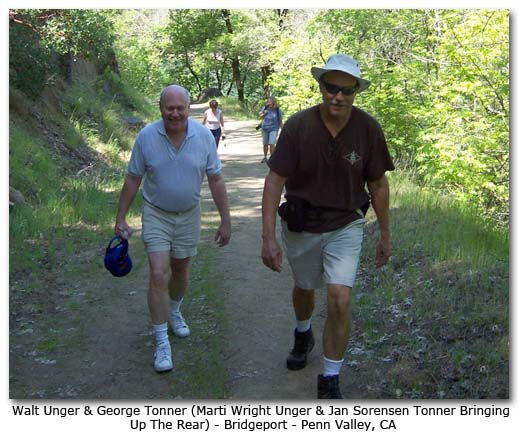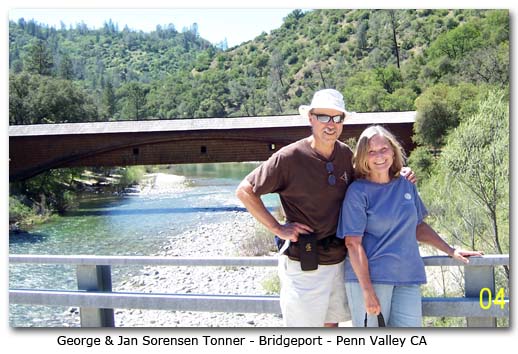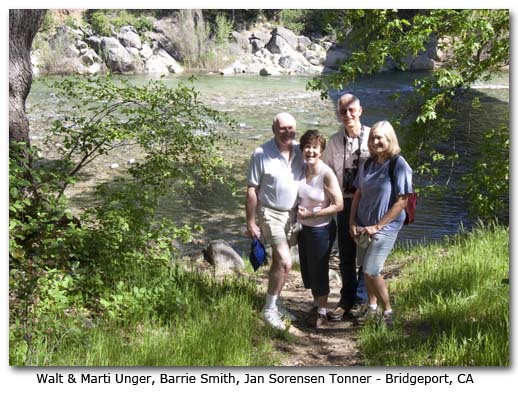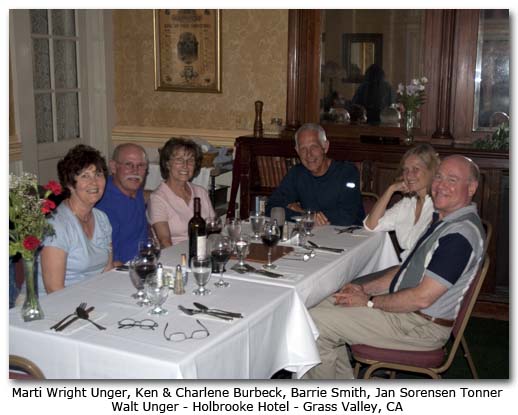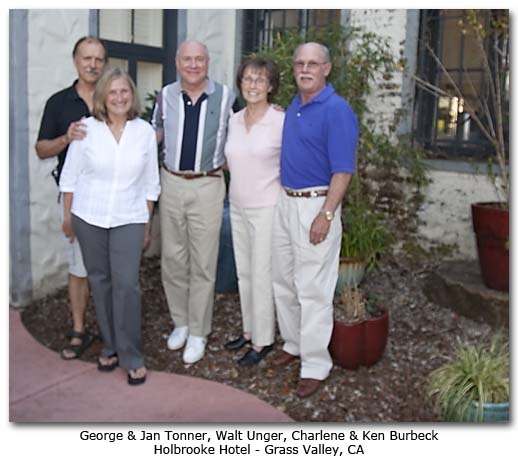 Both Walt and I feel that we have, without exception, remarkable people in our class and would recommend reconnecting with all of them if you are looking for a positive experience. We have been blessed by revisiting these people.
Barrie Smith
SPECIAL EVENTS - MEMORIES
CLASS DIRECTORY (MEMBERS ONLY)