Kenny Hedgpeth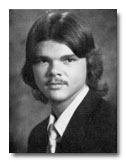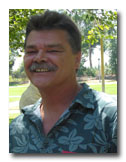 November 22, 1957 - June 3, 2011
Obituary from the Reno Gazette Journal - June 7, 2011:
Kenneth Hedgpeth, 53, of Silver Springs passed away June 3, 2011.
He is survived by his children Joseph, Sarah and a grandson of Anaheim, CA; his mother Diane Anderson of Silver Springs; his brother David (Alexis) Hedgpeth of Norco, CA; his sisters Valerie Stare and Sandy (Keith) Vittozzi, both of Silver Springs, and many other family members and friends.
Preceding him in death is his father, Gary Hedgpeth.
Kenneth was born and raised in Southern California. He was employed at Silver Strike Casino in Silver Springs. He was a Silver Springs resident for seven months.
Kenneth was known for his ability for bringing people together. He was Charter President of the Rancho Alamitos Alumni Association. He also started up other groups reconnecting many people.
He will be missed.
A Memorial Service will be held at New Life Church of God, 1775 Highway 50, Silver Springs, on Saturday, June 11, 2011, at 11 a.m.

Memories of Kenny:
As a graduate of the class of '59, I have been alerted to all of the wonderful reunion events Kenny Hedgepeth put together and worked upon. Countless hours were spent by him selflessly to make our memories strong and real, full of friends and joy. I did not have the pleasure of meeting him, but let me say his person played a large part in the friendship world. To his family, my deep regrets at his passing. We can all say a thanks to him when we meet in his beautiful new space.
Sincerely,
Ginger Johnston Steketee
Class of 1959
Rancho Alamitos High School
photo album
(click photo)