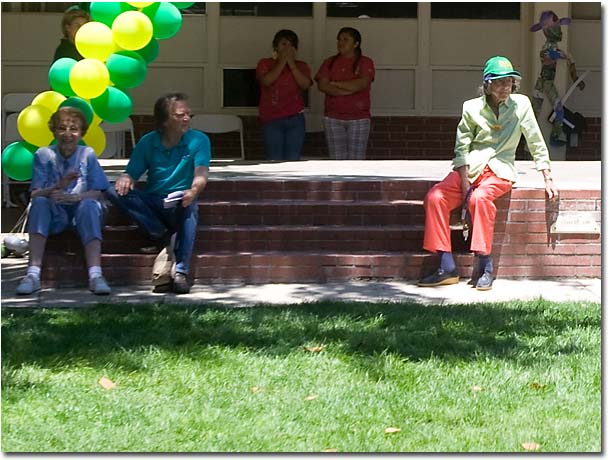 Eloise Meador, Long Time Student Counselor and Mother of Barbara (Meador) Callard Class of '64,
and Mabel Houdyshell on the right, a School Nurse For Garden Grove Unified School District for Three
Decades! (Also Mother of Dana (Houdyshell) Kuller, Class of '65. Can anyone identify the Man
in the middle?