Ted Allen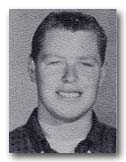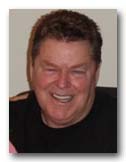 Hello, I was supposed to graduate with the class of '62, but my dad became ill and I had to quit at the end of my junior year, so I could support my mom and brothers. I received a GED diploma from Bolsa High School later.
After High School I did a lot of drag racing while driving a truck for a living. I have always loved cars, and hot rods are my favorite. In the early 70's I prayed and confessed my sins and received JESUS as my personal LORD and SAVIOUR. Then wanting to know as much as I can about my Savior I attended Bible College. I love to study Theology and Apologetics. I have a very large Christian Library at home and love to read.
I have four children, one son, and three daughters all of which are born-again Christians and have all attended college on academic scholarships. UCLA; CSLB; UNIVERSITY OF HAWAII; and LIBERTY BAPTIST. .I have a grandson and two granddaughters that I really enjoy a lot . I am really proud of my children, especially the fact that they are all Christians.
I really like photography and used to have my own photography business. I studied under assistants of ANSEL ADAMS. I still like black and white photography the best. I like the total control you have by under and over exposure; under and over developing; pushing the speeds of the film; and by using different types of photography papers. I also studied the ZONE SYSTEM used by Fred Picker, where by you place different objects in you picture on different Zones. Thus you can have Zones from total black to absolute white in the same print.
I also had a Concrete Business with a friend of mine. We did pool decks; patios; driveways; and sidewalks. I liked that work a lot but when my friend got into a bar fight and trouble with the law. We had to dissolve the business.
I still drive an eighteen wheeler from Kingman, Az. to San Bernardino, Ca. Monday through Friday, that's about six hundred miles a day. I think I will keep working for another year or so if my health stays good.
My hobbies are of course studying the bible; woodworking; building hotrods; fishing; hunting; and gardening. I have a wood shop in my three car garage and like to build custom projects for myself and then for sale when I retire. I built all my floor to ceiling book shelves in my library some of which are curved in the corners of the room.
I am presently driving a 1946 Ford pickup. I removed the body and put it on a 1985 Chevy s-10 frame then I used a 1969 Chevell tilt steering column. I also used the power steering unit off of the s-10 frame. Then I installed the whole drive train from a 1986 Lincoln Continental. So now I have a 302 engine with a roller cam and fuel injection; AOD automatic transmission; and disc brakes all the way around. I made a custom dash with all new gauges; new firewall and floor; and I shorten the bed five and a half inches. I had custom wheels made for it. The next thing will be to fabricate new running boards and install an after market air conditioner with heat and defrost. I drive it to work everyday and enjoy it a lot. It's not going to be a show truck but an everyday driver.
My wife Jennifer graduated from Pacifica High School in Garden Grove, Ca. 1971. We met at a Von's grocery store in Garden Grove while she was working as a L'eggs employee and I was driving a truck for Von's. Our first date we went to Ascot Raceway Gardena, Ca. to watch the Outlaw Sprint Cars and then to Hamburger Henry's Restaurant in Belmont Shore, for dinner. I used to build engines and work in the pits for some drivers in the Winston Cup Stock Cars at that time.
I have met a lot of famous people through out the years . One stands out as my favorite though and that would be Corrie Ten Boom who was in a Nazi Concentration Camp during World War 11. I could not believe the faith and positive attitude she had. I really enjoyed her.
My wife and I really enjoy life a lot.