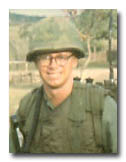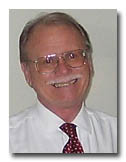 Ronnie writes:
I am so very struck here later in life, during our reunions, to find out that so many RAHS Alumni went to school together as far back as Grammar School! I came down from Northern California, where I was born during the week of the Battle of Midway, moving down to Southern California in the fall of 1955 right after Disneyland opened. I was just thrilled. To Long Beach first, then on to Garden Grove for Rancho's 1st full year of existence in the Fall of 1957. I ended up, with many others like Steve Martin, learning how to ballroom dance once a month at the Garden Grove Women's Civic Club Top Hat Cotillion with dance pro Mouseketeer Bobby Burgess and his partner Barbara Boylan.
I was blessed to be a witness to the heroism of many at the 1965 Battle of the IA DRANG Valley, the 1st Major Battle of the Vietnam War. This ferocious Battle was depicted in RANDALL WALLACE's outstanding Motion Picture titled:
"WE WERE SOLDIERS"
Hawaii...Matson Lines. It stuck and I ended up retiring after promoting the 'ALOHA' spirit with Matson's Automobile, Container Freight & Passenger customers for over 30 years. I eventually was officially known within the Company as Mr. 'Aloha Matson' for that same warm spirit I helped engender system wide in all our ports.
Thus my 'Aloha Ronnie' handle after retiring seemed like a natural fit for an Internet and Talk Radio/TV avenue that was now available to me full time that wasn't even there for us Vietnam Vets upon our return home decades ago. I also had been signing my most heartfelt letters 'Aloha, Ronnie' over the years.
I had also become the Chino Christmas Lights' Neighborhood 'Crazy Dancing Greeting Santa Claus' each Christmas Season (from Thanksgiving on) for 20 years out in the street in front of my lit up house. Yes, the Ballroom dancing from our Rancho days came in real handy in helping to spread Joy nightly to 1,000's ...showing how deeply we are all very dearly LOVED.
I was invited to be Guest Speaker at Rancho's Annual Award Ceremony held on June 4th in the North Gym (Boys Gym in our time) to 300 Student Awardees and their attending families. The place was packed, just like our old School Assemblies way back when. I had State Assembly Certificates of Recognition prepared for all the Awardee's from ASSEMBLYMAN VAN TRAN, who was but a one year old little boy growing up in Saigon, Vietnam when I was fighting for the Freedom of others in the Vietnam Central Highlands back in 1965.
I now represent Van to the City of Garden Grove where I grew up! God does indeed seem to work His Miracles in some very loving ways? That same Rancho Student Awards Ceremony gave me the blessed opportunity to personally thank the present Vaquero Student Body, on behalf of all us Rancho Alumni, for everything that they did for us to make our 50th Anniversary Day on campus so very unforgettable. Again, they were all so very pleased.
All good training for the Now?
"Aloha Ronnie" Guyer
Note: You can view Ronnie Guyer's excellent Photo Collection at the LZ X-Ray web site.
In The News: City of Costa Mesa Mayor ALLAN MONSOOR presents Mayor's Award to California State Assemblyman VAN TRAN's Senior Field Representative RONNIE GUYER, for having saved a woman's life (2007, City of Costa Mesa). Click Here to Read More...