Richard F. DeMong, Ph.D., CFA
Virginia Bankers Association Professor Emeritus
McIntire School of Commerce, University of Virginia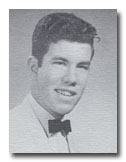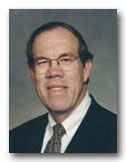 Richard F. DeMong is the Virginia Bankers Association Professor Emeritus at the McIntire School of Commerce, University of Virginia. Dr. DeMong received a bachelor's degree in Political Science from California State University at Long Beach, an MBA from the College of William and Mary, and a Ph.D. in Finance and Management Science from the University of Colorado. He received his Chartered Financial Analyst award in 1981. He joined the University of Virginia faculty in 1977 as an assistant professor and retired in 2010. Dr. DeMong was the Financial Coordinator of the Dalkon Shield Claimants Trust, Financial Advisor to the Special Rates Master Trust and he was a director of the Universal Bond Fund. He was an advisor of the Enhanced Municipal Bond Fund. He is a registered investment advisor representative in Virginia.
Dr. DeMong spoke at the annual meeting of the American Bar Association on subprime lending in August 2007. He spoke in an ABA Webcast and a CFA Institute Webcast on the subprime crises in October 2007. Professor DeMong testified about the subprime market before two House Subcommittees in July 2004.
He taught managerial finance, small business finance, investments, international finance, international banking, and forecasting in the McIntire School. Dr. DeMong is the former research director of the Financial Analysts Research Foundation and he worked at Union Bank and Douglas Aircraft Company prior to joining the United States Air Force. He taught equity analysis at Union Bank of Switzerland in Zurich and Basel, as well as other financial analyst programs in the U.S., Japan, and Thailand. He has taught business and banking programs in Romania and Kazakhstan.
He is the author of numerous articles on managerial finance, investments, small business and banking in leading finance and banking journals. He has articles in the International Journal of Business, Humanities and Technology (forthcoming), Journal of Retail Banking, Financial Analysts Journal, Issues in Accounting Education, American Journal of Small Business, Journal of General Management, Review of Business and Economic Research, National Contract Management Quarterly Journal, Journal of Financial Education, Yearbook of Procurement Articles, Defense Management Journal, The Bankers Magazine, The Southern Banker, and Journal of the Institute of Certified Financial Planners. He coauthored Principles of Financial Management and New Financial Instruments: A Description Guide. For many years he wrote a chapter on bank investments and trust departments performance in manuals published by Sheshunoff Information Services. He was the editor of two monographs: The Technology Industry: Impact of the Internet and Investing Worldwide III. He co-edited two other monographs: Broader Perspectives on the Interest of Pension Plan Participants and Takeovers and Shareholders: The Mounting Controversy. Dr. DeMong coauthored a national study on home equity lending from 1986 to 1999 and has done extensive research in subprime mortgage lending.
Dr. DeMong is the Chair of the University of Virginia Physicians Group (formerly, Health Service Foundation) Investment Subcommittee and a member of its Board of Directors and its Finance Committee. He is also on the Board of Directors of Innisfree Incorporate (a working farm for intellectually challenged adults), Rotary Club of Charlottesville, and Central Virginia Chapter of the Military Officers of America Association.
He founded the McIntire Small Business Institute at the McIntire School of Commerce and was instrumental in the formation of the Central Virginia SCORE/ACE Chapter, and he helped create the University Business Innovation Center (UBIC). He was previously a director of the Central Virginia Small Business Development Center and the Center for Financial Services Studies at the McIntire School of Commerce. Dr. DeMong retired as a Colonel from the United State Air Force Reserves. He was the Secretary of the General Faculty (one of the two administrative positions that were established by Mr. Thomas Jefferson) of the University of Virginia.