Philip Foto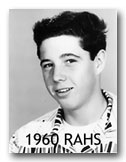 "Betty Grable was my babysitter at Hollywood Park"...that's right, the WWII pin-up was also the 'Acme Beer Girl' and she loved me more than hubby Harry James...arrivederci, Phil
Resume
Objective: I am looking for a position in international music festival production, promotion, or security.
Experience: Currently retired. Part-time employed by West Side Security, 2003-2006. Also volunteer work.
2009 proj: Retrace the Foto ancestral migration from 370 b.c., ancient Epirus (Greece), to Albania 1430, as Christian Crusaders for my lord Skanderbeg. 1521, refugee's to Contessa Entellina, Sicily. 1891, immigrated to New Orleans, LA. 1902 moved to Los Angeles. 1972 moved to Chico, CA 2009. Return to my ancestral homeland of Epirus. Work to restore ancient archeological sites.

1989 - 2007: Recent work history. 2007 - Producer/Director of all video in DVD Live at the Homegrown, Beltain favorites.
2006 - E2 World Security - Acoustic College presents "Joe Craven and Way Out West"
2006 - Security - Sierra Nevada World Music Festival, Fairgrounds, Boonville, CA
2005 - Co-producer of A DVD movie, "High Noon", A Sid Locksley Film.
2004 - 07 Security - Volunteer @ California Worldfest, Fairgrounds, Grass Valley, CA
2003 - 05 Security - Reggae On The River Music Festival, French's Camp, Piercy, CA
2003 - 05 Security - Sierra Nevada World Music Festival, Fairgrounds, Angels Camp, CA
2003, 2002, 2001 - Video producer of "Concert In The Park" with Jeff Pershing Band.
2002 - Trinity Tribal Stomp on LMTV, 3 days at Hayfork, CA. Drew & Angel promoters.
2002 - Producer of Keri & Kraig present: "Girls Wrestling In Jello World Championship".
2001 - Puerto Vallarta, Mex. on location in Mismaloya, "Spring Break on LMTV".
2000 - Chico Halloween, "The Devils Ball" at the Epicenter & Costume Contest.
1998 - "Gold Town",for Butte County Sheriff's Office, Oroville, CA
1994 - 1998 Gold Nugget Days Inc. "Donkey Derby", Magalia, CA
1994 - 1998 "Chili cook-off", Bambi Inn, Butte Meadows, CA
1998 - Producer of music video, "Wild In The West", by Beltain, Chico, CA
1997 - Waikiki, Maui, Kona, Hawaii, on location in "Paradise on LMTV".
1996 - Chico Halloween "Masquerade In The Park", Northurn Lyghts, Chico, CA
1995 - Certified as work experience employer for Butte College tele-com. students.
1994 - 1996 produced 78 episodes of Skyway To Heaven for Magalia Comm. Church.
1994 - Promoter/producer of: "The Travelers" 30 Year Reunion & Music Festival.
1994 - 2004 produced 168 episodes of Local Music Television LMTV for local cable TV, which became second most weekly broadcast series in Butte Co. community TV history.
1989 - 1994 Gold Nugget Museum & Day Of Living History. Chairman/liaison ABC.PPD.

1961 - 1991: Early Work history. 1961 - 1991. 30 years in the transportation industry, various trucking companies. CDL with all endorsements incl. HAZMAT, driving instructor for DMV examiner, plus driver of both local and over-the-road, 48 States, Canada. 2.2 million miles logged.
1962 - 1963 Missionary, L.D.S. Western States Mission, Denver, CO, then quit L.D.S.

Education 1991 - 1993: Butte College telecommunications. Oroville, CA
1993 - June 1. Certificate of Completion, Broadcast Video Production.
1993 - June 1. Certificate of Completion, Desktop Video Production.
1957 - 1960 Certificate of graduation, Rancho Alamitos H.S., Garden Grove, CA
1952 - 1957 Certificate of graduation, So California Military Academy, Long Beach, CA
1947 - 1959 Classical piano training, Hilda E. Block, Long Beach, CA

Skills My people management abilities as a small business employer in my own broadcast television production company since 1994, along with thirty highly efficient years of service to the public in the trucking industry, have given me the skills to solve problems for people, be it one on one, or large crowds to control. Honorably discharged veteran.
US Military Service 1964 - 1966 Vietnam era U.S. Army veteran, whose military orders included "In front of them all" leadership duty with US 1st Cav. & 2nd Inf. Div. Pan Mun Jom, South Korea.
Check out Phil's Interesting family history here: www.myspace.com/philipfoto and click on PICS
PHOTO ALBUMS
Veteran's Day Memoirs (Click Here)