Paul Bakeman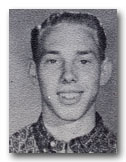 The late sixties and early seventies, I started back to school, attended Cypress College, Flight school, ran out of money didn't finish, then on to Long Beach City College, where I took up Police Science during my year and a half with Long Beach Pd. I moved on, became a Firefighter at Point Mugu NAS. That lasted until 1976 when they had a "reduction in force". During this time and subsequent year, I was taking Fire Science courses at Oxnard college and received AA's in Police and Fire sciences.
In 1977, I was hired on with Calif Dept of Forestry/Orange County Fire and worked in the Laguna Hills Battalion until Jan 10 1980, when, while on structure fire, the roof collapsed on us while inside attacking the fire. I jumped from second story broke some bones and received 1st and 2nd degree burns. I was retired a year later due to the seriousness of my injuries and lengthy rehabilitation time, 3 years. During my rehab years, retraining was in order, so, I became a licensed insurance agent and still licensed. Over the years I have stayed with the US Air Force Reserves and after 4 stints of active duty for Desert Shield and Desert Storm, retired in 1994.
Since retiring and being the person that can't sit still and having the traveling bug, my wife had decided to see the world or at least parts of it, going to the obvious places like Alaska, Hawaii, then on to more exotic places like Egypt, Europe, Tahiti, Bora Bora, and seeing the United States in our 5th wheel. More adventures to follow.
Currently, besides selling insurance, I manage to stay active with the American Red Cross as the Riverside County Chapter Duty Officer for Disaster services, working with County OES, Office of Emergency Services, and all cities in Riverside County. I'm also a Charter Member of the Wildomar Rotary Club.
That's my life in a nutshell and I'm sticking to it.