Michael (Mike) Edgar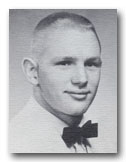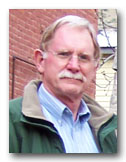 MIKE EDGAR
His story to Barrie Smith - October 2009
My family moved to Garden Grove in 1949. I went to grade school at Marie L. Hare, and then to Alamitos Intermediate. I remember all those classmates that grew up and became friends over all those years.
After high school I went to BYU in Utah for a semester, but I could not get into the college routine at that time. I enlisted in the Army in December 1962 as a private and I retired in September 1983 as a Lieutenant Colonel. I served two tours in Vietnam (23 months) as an infantry officer, commanding two great infantry units. But, I really cannot complain about my military career--- by the time I retired from the army, I had commanded several infantry units, served in some great staff positions, and earned a BS degree plus two masters degrees. It was only when my father made me an offer I thought I could not refuse, that I decided to retire and start a new life. I culminated my Army career while in Europe serving in a NATO assignment.
After my Army retirement, I ran my family's cow/calf ranch operation. My wife, Zinda, and I resided on the eastern slope of the Sierra Nevada Mountains where my dad had purchased land for his summer cattle operation. I closed out the family cattle operation in El Toro after my dad died in 1988 and moved the remainder of the operation to the Kennedy Meadows ranch where our main operation was. We sold the El Toro ranch after my mother died in 1997. At the same time I was running the ranch, I commuted down to the city of Ridgecrest into the corporate world. I started out as the Human Resources Director for a growing company headquartered there. I was a cowboy and a HR Director until December 2002, when we sold the ranch. I became CEO of the company in July 2003, and did that until I turned the ripe young age of 62 in July 2005, and decided to retire again. We eventually sold our home in the Sierra's and moved to Lone Pine in 2006, because my wife was working in Independence for the Inyo County Office of Education and was tired of the long commute from the mountains. At the same time we also had a home in New Castle, Colorado. This was our "hideout" when we wanted to get away. I now spend most of my time in Colorado and love the out of doors.
I was fully retired until December 2007, when I decided there is only so much hiking, bicycling, snowshoeing, and skiing you can do in a day. I am now the Human Resources Director for the town of New Castle, and having fun doing it. Last year, our town of around 4,000, was one of the fastest growing in Colorado. I am the first HR person in the town's 122 year history. So, I started a new concept and department for New Castle.
I have three daughters from a previous marriage and Zinda has a daughter and son. Together we have nine grandchildren and another on the way. I turned 66 in July 2009; I am now on Medicare and Tricare-for-life. But, I feel 20 years younger. I still lift weights daily, hike, bike, walk, snowshoe, ski, etc. I have a new left hip (too many parachute landings and too many sports in my life). I do miss being a cowboy and all the land my family owned in the Sierras. Here in New Castle I can reach out and almost touch my neighbor's house.
Mike