Ken Stichter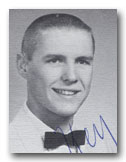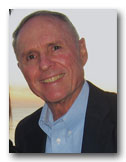 After graduating from Rancho I went to Long Beach State to obtain a BA in history. It was there that I met and married my wife of 45 years, Julie. Together we earned our teaching credentials and then moved to Pittsburgh, Pennsylvania where I received my MA in history from Carnegie Mellon University. We returned to California and took up residence in Yorba Linda where we have lived since 1970. Julie taught 1st-grade and I was a high school history and political science teacher. Eventually I became a high school principal and assistant superintendent in the Fullerton Joint Union High School District. Along the way I earned a doctorate at University of Southern California (USC). For the past eleven years I have been a professor at California State University Fullerton and teaching organization theory and quantitative research methods to students earning master and doctorate degrees in educational leadership. In addition, I have consulted with school districts regarding the use of survey data to measure district policies, goals, and practices. My work and research agenda has resulted in published articles and presentations across the United States.
Julie and I have three children (Mark, Todd and Jennifer) and six grandchildren. All live within an hour's drive and we work very hard to spoil them.
It has been our good fortune to be able to travel extensively with family and friends across the US and to Europe, China and New Zealand. Consistent with the interests of my youth, I spent many years as a rock climber, backpacker, fly fisherman, skier, and wanderer in the Sierra Nevada. It is little wonder that my only venture into writing fiction resulted in Death on the High Route, a murder mystery set in the Owens Valley and Eastern Sierra and published in 2007. When not traveling or attending grandkid events, I love reading (I have spent far too much money and home space on books) and building. My kids have learned that Dad is cheap labor when they want a project done.
I am at my best when busy wandering, building, fixing, reading, researching, and writing. Julie and my kids say I have advanced adult ADHD - I never seem to rest.

photo album
(click photo)