Jim O'Brien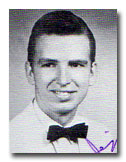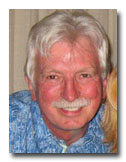 I was born in Fall River, Massachusetts and at 10, moved with my family to California, settling in Garden Grove. After four years as a photographer on La Voz and yearbook at RAHS, in '62, I went to work as photographer at the Fullerton Daily News Tribune. Then I traveled to New York to attend the NY School of Photography.
When duty called in '65, I enlisted in the Navy, serving as a Photographer's Mate on the USS Enterprise. After the Navy, I moved to Palo Alto and worked at Fairchild Semi-Conductor for two years, supervising the development and production of semi-conductors. In 1970 I enrolled in Sonoma State University, received degrees in art/cinematography and physics and later, a secondary teaching credential. I taught art, photography, yearbook, mechanics and coached tennis at Tomales High School for ten years.
After courting for 13 years, Julie and I married in 1991 and two years later had our wonderful daughter, Keelyn. I retired from teaching and a couple of years later we moved to a small town of Gualala, in the redwoods on the Northern Coast where I am known as the Computer WHIZard, building and repairing computers.
Jim O'Brien