Jan Glassburn Semsak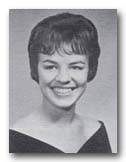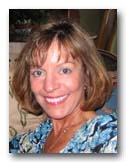 I met Ed Semsak just a few months after graduating from RHS while serving as USO Hostess in Long Beach. We married in 1965 and moved to Seattle where I worked and put Ed through college at the UofW as well as completed secretarial training and had a baby. We enjoyed living for a short time in New Orleans where I joined a Masters Swim team and competed along with my son as we qualified for State competitions.
Upon returning to Washington State, my husband died in 1988 of Leukemia. Having never remarried I've lived a very adventuresome life working in the travel industry for 25 years creating and escorting group travel to fun and cultural destinations. I have also attended college over the years along with many motivational and personal growth workshops, and then helped team assist for several years. I switched careers ten years ago to a corporate structure and was recently laid off with the downturn in the economy. Using this temporary time off to my advantage, I have once again returned to college in the medical field so I use the training with my executive skills to work in a hospital or in a clinic setting, which will possibly be to manage my son's practice.
My son originally graduated from college in 1992 and after working for several years decided his passion was elsewhere. Entering medical school at age 34 he took the five year track and graduated June '09 with a degree in Naturopathic medicine. History repeated itself with his wife supporting him through school and also having a baby.
I have one granddaughter who is the love of my life. I live only an hour away so I've been very active in her life and see her often. Our special tradition is having matching Trick-or-Treat outfits each year, which will be Ladybugs for our third '09 Halloween.
I have been very blessed to have good health and keep physically fit and active with my spiritual faith, yoga, golf, trail hikes and lots of outdoor play. I own a home and love projects and pride myself in being one of the few neighbors who still mows her own lawn.