Janet Sorensen Tonner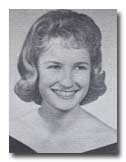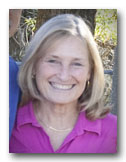 The plan was to attend Utah State but there was a fork in the road and I took the "other" path. I returned home, got married, bought a house in Buena Park, and went to work for Autonetics in Anaheim. In 1965 my son Eddie was born. A year later my husband and I went our separate ways...
Each year we got a little further north - living in Anaheim, Buena Park, Hollywood, Redondo Beach, then ending up in North Hollywood. I worked at an acting school in Hollywood and did other fun stuff like selling paintings on the Redondo Pier ;-) In 1969 Nicole was born.
After staying at home for a while, I took some programming courses at the local college and got back into the job market. I've worked at several interesting companies - Frederick's of Hollywood, a Cryogenics lab, and IBM, to name a few (usually as a contractor in the computer field).
In 1975 I took a job at the Carnation company in Van Nuys - an R & D Lab where I met George. It was love at first sight! In 1976 we were married and in 1977 we had a baby girl (Erin). In 1978 we bought a house in Simi Valley and lived there for about 17 years.
I worked as a computer operator and programmer for Blue Cross in Woodland Hills for six years. After leaving Blue Cross, I spent some time in Hawaii and we ended up buying a vacation home there. I was a computer programmer at Jefferies in downtown L.A. and Technicolor at Universal Studios for about three years each while studying for my real estate license. I enjoyed selling real estate with Century 21 for 2 years until Nestlé bought Carnation and shut the lab down and transferred George to Ohio ;-)
We packed up my mother and disabled father and all of their household belongings (after 45 years of living in the same house) and moved us all to the beautiful little town of Dublin Ohio. What a culture shock for this California girl! (not to mention the snow storms, violent electrical storms, etc.)
The following year George was transferred to Lausanne Switzerland and we spent six months there in an apartment in the French section near Lake Geneva. We had a wonderful time exploring Switzerland and Europe!
We returned to Dublin and I took a position at Compuserve/Worldcom. Eight years later and after George's two successful bouts with melanoma, we decided life was unpredictable and it was time to retire and spend time with family and friends. The day after George retired, on a cold day in January, we packed up our "stuff" and returned home (during a blizzard).
We bought a home in Northern California out in the "boonies" with a guest house for my mother (my father passed away shortly after moving). Being in a small town with only one small grocery store and having wells and septic tanks has been an interesting learning experience for both of us.
We love retirement (even though we are busier than ever). Hiking keeps us busy along with kayaking, tennis, bike riding, jogging, travel, and taking care of my mother. My passions are photography, building web sites, and cats =^..^=
Old friends and family are important to us. If you ever find yourself in Nevada County - we have a guest bedroom ready for you! Life is good! ~Jan~
Tonner Family Website: tonner.org
PHOTO ALBUMS
Friends (Click Here)