Donna Magnuson Tucker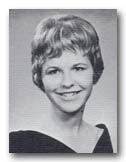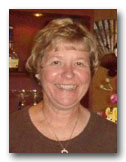 I have stayed in OC for the past 46 years, currently living in Yorba Linda. I have two wonderful children, Stacy who is 38 and Jimmy who is 28. I also have 3 wonderful grandchildren ages 7, 5, & 3. The two older ones are our daughters and the youngest is our sons. I have been married almost 30 years, this is my second marriage.
I worked for Hunt-Wesson Foods, which used to be in Fullerton for 42 years and was able to retire from there, and am currently retired and loving it. I was a computer programmer at Hunt-Wesson. My husband, Jim, is in real estate and has been for the past 10 years. I am involved in a lot of volunteer projects now working with the homeless in Santa Ana, along with other retirees from Hunt-Wesson. Also I volunteer for the Yorba Linda library used bookstore twice a month, and help teach one excercise class twice a week.
I am truly enjoying doing what I want to do and not having to go to work day after day.