Dennis Kelly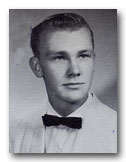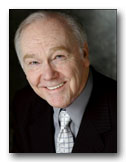 Life
There has been nothing more rewarding or more proudly done than during my time as a student at Chapman College from 1965 through 1967. During those years at Chapman, under the direction of Bill Hall, I sang with some of the best groups of my life. It really began for me in 1960 when I was a junior at Rancho Alamitos High School in Garden Grove and played 'Woody Mahoney' in "Finian's Rainbow". Then, in my senior year I got to play 'Curly' in "Oklahoma!". I had become hopelessly bitten. After a season of stock at Melodyland Theatre in Anaheim, I entered Chapman College and was graduated with a Bachelor of Music degree. My great appreciation goes to Dr. William D. Hall of Chapman University for his teaching, guidance and discipline. And I will be forever, and ever, and ever grateful to Rancho's choir director & teacher, the late Carol Ulvilden, for her training, direction and confidence; and to my brilliant voice teacher, the late I. Kenneth (Kenny) Akin of Santa Ana, for his lessons of singing and of life. I never go a day without thinking of Kenny and somehow taking another lesson. I am so lucky. What rich, wonderful years of learning and discovery! And the friendships in high school and college! Those memories are crystal clear.
It would take a whole book to talk about my family and their support. My lovely daughter, Raenell, and my three precious granddaughters Melissa, Megan and Madison. My sister, Christine, and her family. The book might start: "My grandfather was a stage door Johnny. He worked for Firestone and my grandmother was a Chicago Ziegfeld Follies singer." It's true!
Now I'm of retirement age and, thankfully, have no needs to retire. A friend of mine recently told me "Old actors never retire, they just become more selective!" I still live in Evanston near Chicago, IL with my sweetheart, actress Ami Silvestre, and I'm still looking for another play. Another beard to grow. Another character to explore.
For those who are interested in reading further, here are the nuts and bolts. I will try to supplement this list with more interesting photos as time goes on. Now, take a deep breath:
Dennis has been a professional actor since 1963 and is a member of Actors' Equity Association (AEA), Screen Actors Guild (SAG), American Federation of Television and Radio Artists (AFTRA), American Guild of Musical Artists (AGMA) and American Guild of Variety Artists (AGVA).
On Broadway, during the 2002 revival of "Into The Woods", Dennis took the role of 'Narrator/Mysterious Man' for several weeks as an interim replacement for John McMartin, after which he returned to the role of 'Cinderella's Father'. He succeeded Tony Award winner Ron Holgate as 'Buffalo Bill' in the 2000 revival of "Annie Get Your Gun" starring Bernadette Peters and Tom Wopat, and he was nominated for an Outer Critics Circle Award for his work as 'Joe Boyd' in the 1994 Broadway revival of "Damn Yankees" starring Bebe Neuwirth and Victor Garber who was succeeded by Jerry Lewis. Dennis reprised his work as 'Joe Boyd' in the U.S. National Tour and in the London West End production both starring Jerry Lewis. He appeared in the National Tours of Frank Wildhorn's "Jekyll & Hyde" (1999) as 'Sir Danvers Carew' and in "Urinetown, The Musical" (2003-4) as 'Senator Fipp'.
Shortly after graduating from Chapman University in 1967 Dennis toured the U.S. singing with the Norman Luboff Choir for five seasons. He was Mr. Luboff's assistant conductor and stage manager as well. And he toured with The Whit/Lo Singers, Abraham Kaplan and the Camerata Singers (for whom he was also the Company Manager), and the Lee Evans Orchestra and Voices - while cutting his teeth during several seasons of summer stock as a resident member of the Brunswick Music Theatre in Brunswick, Maine.
Since then, selected regional productions include "Follies" (Ben Stone), "Hello Dolly!" (Horace Vandergelder), "La Cage aux Folles" (Georges), "Phantom!" (Gerard Carriere), "You Can't Take It With You" (Paul Sycamore) and "Call Me Madam" (Cosmo Constantine) opposite Joanne Worley in 2001. He has performed at San Francisco's A.C.T., San Diego's Old Globe, Pittsburgh Playhouse, Chicago Shakespeare Theatre, Chicago's Court Theatre, Chicago's Candlelight Dinner Playhouse and Forum Theatre (an early theatrical comfort zone), Milwaukee's Theatre Under the Stars, Stages St. Louis, Caramoor Opera Festival, Ravinia Festival and Munster, Indiana's Theatre at the Center. There are many others including the 2001 World Premiere of "They All Laughed!" at Goodspeed Opera House in Connecticut and "The Lively Lad" at Actors Theatre of Louisville Humana Festival of New American Plays in early 2003.
More recently, Dennis has appeared in "Grey Gardens" (Major J.V. Bouvier / Dr. Norman Vincent Peale), "Caroline, or Change" (Mr.Stopnick), the World Premiere musical "Knute Rockne-All American" (Lars Rockne / Father Walsh), "A Bench in the Sun" (Harold), Shakespeare's "Cymbeline" (Belarius), and "La Cage aux Folles" (Eduoard Dindon) all in or near Chicago.
On television, Dennis has been seen in "Law and Order", "Lady Blue", "Late Night with Conan O'Brien" (sketch artist), "Darrow" starring Kevin Spacey for American Playhouse (PBS), "The Dollmaker" ABC Movie of the Week starring Jane Fonda, "One Life To Live", "Guiding Light" and "Chicago Story" among others.
Dennis has collectively performed in hundreds of live Industrial Shows, trade shows, commercials (on camera and voice over) and Industrial & Training Films.
On the concert stage Dennis has sung under the batons of Leonard Bernstein, Pierre Boulez, Leopold Stokowski, Richard Westenberg, Julius Rudel and in one of his favorites: as a pit singer for the Alvin Ailey Dance Company's "Revelations" at New York City Center under the leadership of jazz great Mary Lou Williams at the piano, which was also recorded. He has recorded with the Norman Luboff Choir, Robert DeCormier Singers, Arthur Fiedler and the Boston Pops, Johannes Somary and the Amor Artis Chorale, NY Musica Sacra, NY Camerata Singers and the Broadway cast recordings of "Coco" (as a session singer), "Damn Yankees" 1994 and "Into the Woods" 2002 to name a few.
Along the way, Dennis has received two Chicago After Dark Awards for his work in "La Cage aux Folles" (Georges) and the Yeston/Kopit "Phantom!"' (Carriere). He's also received an Artisan Award as well as a Joseph Jefferson Award nomination for his work in "Phantom!". He's won several competitive singing awards.
Note: For more on Dennis Kelly click here: http://denniskelly.nowcasting.com