David Starich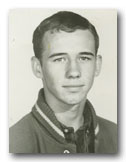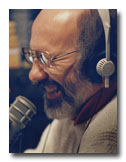 From Rancho to Retired
When I first sat down to tap-out this bio page, I wasn't really sure how detailed to make it. In the end, I decided to keep it on the shorter side and let the link of travel photos below kind of walk you through the career pages of my last 47 years.
The journey began right after graduation in '63 with the first true love of my life, Gail Caserta, still walking hand in hand with me. For those who may not have heard, Gail was taken from us in a 2009 traffic accident. Dear God, what a loss. Over the decades that followed our grad day, I ended up never having married or raising kids. And at this point on calendar, that's a regret I deal with today. After a few years of trying to make the big splash in pop and rock 'n roll music, I eventually moved on to live out a 33 year career in what I had my first taste of in late 1961: Being on the radio and spinnin' the hits. As Ted Baxter used to say on the Mary Tyler Moore show: "It all started at a little 5,000 watt radio station in Fresno, California." Well, actually not Fresno; more like that little thousand watt FM station in the Orange County Plaza.
After giving folk and rock music my best shot, I ended up getting back on the air in 1968, enjoying a nice 3 decade run and finally retiring a few years ago after closing out a career path that a runt kid ridin' around on his one speed Schwinn in the San Fernando Valley could only dream about. In the interest of full disclosure, I wasn't the most gifted jock or musician. However, our last band, The Fig Leaf Five, did end up being a cool little trivia footnote in southern California's record business. When Dick Dale left Capitol and re-started his original Deltone Records lable around 1966 ... we ended up being the first group signed and pressed to that vintage lable. Matter of fact, I have a pristine copy of that one and only 45 hanging on my memorbilia wall. It's parked next to an original, framed copy of Dick's classic album -- Surfers' Choice. Our little piece of vinyl never nailed the charts, but we still had some fun, fun, fun cruisin' up and down Hollywood Boulevard in that '59 Impala of mine. (uh) The T-Bird was to arrive a few paychecks later on down the road. Actually, my old guitars, along with an ability to write a song and sing it on key, later opened up an opportunity to start my own commerical jingle business here in northern California as a tune writer, producer and session singer. That was fun, too.
Being an average kid who simply managed to stumble over an occasional box of dumb luck along the way, I'll always be grateful for the opportunites I had and for all the incredible people I was fortunate enough to meet and shake hands through the years. As I've said before, "sometimes good fortune just decides to light-up your highway." And I never question ... why.
Meanwhile ...
It's been a joy reconnecting with a few of the lifetime Vaqueros I found on this wonderful website. And it's a treasure to be a card carrying member of this grand ol' class of 1963.
So now, I'll hoist a tall cool one your way and offer a heartfelt salute: May you stay happy, may you stay well and as Bob Dylan advised us - "May you stay forever young."...Dave Starich

Dave's Life In Pictures (click here)