Cheryl Schweizer Kurimay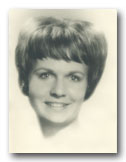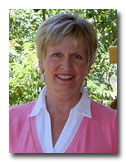 Highlights of The Past 50 Years
After graduating, I married Andy in 1964 after meeting him through our friends John & Bev Armstrong. A blind date was set up and it all worked.
Our children were born in 1966, 67 & 69.
I worked in dentistry as an RDA for about 20 years.
We moved our family to Northern California in 1975...we love it here, so close to San Francisco, Tahoe... You can still get on a road and be out in the country in 20 min.
Andy became the building inspector for the city of Sacramento. I continued to work in dentistry for a short while and then went to work for the Diocese of Sacramento for another 20 years. I worked mostly in finance.
Music has always been a love of mine. I sing & play guitar. I have sung in church & college choirs and as a soloist.
I have always loved music, art & design. Now I get to spend a lot of time doing what I love.
Our daughters are both elementary school teachers and our son works in sports television. We have 3 very special grandchildren. Of course. We are enjoying very much our sort of retired life...
We almost lost Andy to cancer 3 years ago...it was a very difficult time...that seemed to go on forever but we are so thankful to have him back healthy and strong. Thanks be to God.
Andy and I love road trips and we are in a perfect area for that. We take trips as often as possible. Our honeymoon was even a roadtrip.
Looking forward to seeing old friends at the reunion...

photo album
(click photo)