Carol Winn Canfield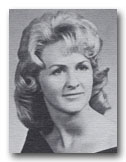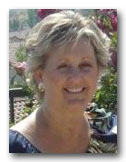 Born in Long Beach, California. Air Force Father, working mother, we moved and I changed schools continually, residing temporarily in a number of States. As an only child, I learned to make friends, have fun then move on.
1955 we moved to Garden Grove Calif. My family bought our first and only home. I attended Marie L. Hare, Alamitos Intermediate and Rancho Alamitos. Those were the best of times. I met my group of 'forever friends' and my future husband, Jim Canfield.
Jim & I were married 2/3/1963. We have three grown children and two granddaughters all living in Orange County.
Most valuable life enriching involvements and a few favorite things:
Loving home life with my parents. I enjoyed having them live close thru the years.
My life with Jim thru all the various seasons. Yes, an adventure.
Raising my children and being a hands-on grandmother.
Time with Jim's large extended family.
Vacations at the Kansas Orr Family Farm.
My passion for the Pacific Ocean.
Jazzercise, Fit is Fun! Dance, sweat, yell and work off stress. No guys.
Bible Study Fellowship International 12 years, Discussion Leader 7 yrs.
Spending time with my life long friends.
Road Trips
Currently I have the best job in Orange County. Perfect fit for my personality, education and vocational skills. I have worked for the Orange County Southern Baptist Assn. for 16 yrs. On the 'side' I am working on the RAHS Class of '62' 50th reunion. Reconnecting with Alumni has been enjoyable and a real learning experience.