Carl Hagstrom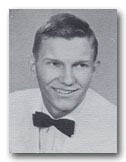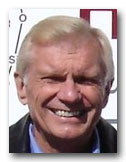 One of the things that still resonates with me was the opportunity to spend a summer traveling Europe as a student. It was worth 20 years of memories. Met my wife at UCLA and we settled in Arcadia, California. Started my career in Fortune 500s and then managed to work my way down to where what you did seemed to count more. I was fortunate to run some fast growth situations, both domestic and international. Prior to being introduced to and joining Hybrid Plastics in 2000, I had been a partner in a general management consulting firm for ten years.
As everyone is aware, California has become progressively more difficult for manufacturers so in 2004 we relocated the company to Hattiesburg, Mississippi, to be near the University of Southern Mississippi which has one of the top 3 polymer departments in the US. Hattiesburg reminds me a lot of Garden Grove when I was a kid - growing fast, a skilled & educated workforce moving in but still having the open space we all remember in the Orange County of our youth. Interestingly, all of us that moved from California like it here.
It was a real delight to have Walt Unger contact me back in 2008. His dogged determination to locate people has allowed me to re-connect with old high school friends, some of whom I haven't spoken with for almost 50 years. A very special treat. He, Jan Tonner and all the rest who have worked on this deserve a great deal of gratitude and appreciation - because it's a real highlight for the rest of us.
Spouse: Alix
Children: Two daughters
Kristen - works at Paramount Studios
Karin - founded her own skin care line, currently being sold throughout the Southeast
Education:
BA - UCLA - 1966
MBA - Cal State Long Beach - 1968
Military Service: Captain, US Army
Current Position: Chief Operating Officer - Hybrid Plastics Inc.
A spin off of the Air Force Research Laboratory, Hybrid is one of the top ten Nanotechnology companies in the United States.