Bobbie Gray Walker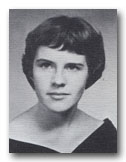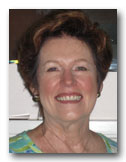 After high school, I enrolled at Fullerton, J.C. but left and soon married the love of my life, Wade Walker. We raised a blended family of 5 kids (3 boys and 2 girls) and will soon celebrate our 47th anniversary!
These kids have grown up to be a teacher, a contractor, a computer analyst and program developer and University of Phoenix enrollment counselor. They are all great kids and have given us 10 grandkids and 8 great grandkids. Wade and I were active in Boy Scouts for 6 years and our oldest son became an eagle scout like his dad.
I took up flying, obtained my pilot's license in 1975 and flew for pleasure a few years until it became too expensive a pursuit with 3 kids in high school. In 1979 I studied to become an insurance agent, got my license and opened my office as a Farmers Insurance agent in Lakewood, and later in Cerritos where we live. After 27 years, I sold my agency and retired in 2006. (Wade in 2005)
We love the Lord and are active in our church. We are also members of the Bay City Rodders, a classic car club. Our "baby" is a 1956 Buick Roadmaster. Our club is responsible for putting on the annual Belmont Shore car show every fall.
Recently, Wade was encouraged to join the Garden Grove Elks Lodge by car club friends so we are finding more opportunities to serve our community while making new friends.
We are able to travel now and then, and I consider these to be the best years of our lives! We are truly blessed!

photo album
(click photo)