William (Bill) Curren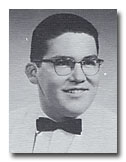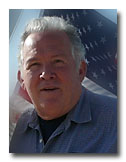 I was born at a very young age;
I graduated from Rancho;
Now I am retired.
Webmaster's note: All that information is a little "overwhelming", Bill! But might I add a few things that you may have forgotten to mention?
Bill and his beautiful wife Lois have been married for over 36 years (and they still act like newlyweds!) They have two sons Bill Jr. and Bob, born in 1977 and 1979. Bill Jr. is in Fayetteville working for the "Razorbacks" - University of Arkansas and Bob is about half way through a 20 year career in the US Air Force.
They have had 19 addresses during their marriage (including Alaska, Illinois, Downey, Fullerton the west side of the Panamint mountain range near Death Valley, and more). They are retired now and hopefully settled in for a while (in Oklahoma).
Bill writes:
"I had a 30-year career with the Federal Aviation Administration as an Electronics Engineer (specializing in Radar, Navigational Aids, and Communications - I also taught in these three fields at the FAA Academy here in Oklahoma City.... that's where the Oklahoma "connection" came from. So, since we were already familiar with the area, it may have biased our choice of retirement locales.) I've been a Private Pilot as a hobby for 31 years but will probably go to the inactive status due to prohibitive costs: Much more cost effective, quicker, and safer to fly the big guys."
Bill and Lois are both Ham Radio Operators and attend Ham Radio conventions. They love to travel and are probably on the road more than they are at home.
PHOTO ALBUMS
Visit With Rick Hain (Click Here)
More Classmate Connections (Click Here)