Keith J Cullum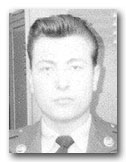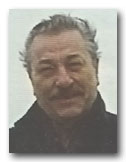 3 October 1942 - 23 March 2008
After high school, Keith joined the Air Force, got married, had two children Bryan and Tamara, then in 2000 he moved back to England where he and his family were from originally. Keith passed away in 2008. In 2009, Keith's widow, Carol, passed away. Keith's brother Deon was in the class of '66 at Rancho and is currently living in Tennessee.
The following is from an email Keith sent to a website probably around 2007. Thank you to his brother, Deon, for sharing this email and giving us an insight into his very interesting but much too short life:
"My name is Keith Cullum. I was born in England in 1942 and my family moved to Canada in 1952. We lived there for two years and then my uncle Gordon Pinder, a Long Beach resident sponsored us to move to Long Beach in 1954. He was the owner of the Glue Pot Bar. I don't know if it still exists today. Unfortunately, he died of a heart attack while trying to haul a beer keg into place at the bar."
"I attended Edison Elementary school at the bottom of the hill on Golden Avenue. My best friend was Ledrue (Leddy) Baker, who lived on West 4th Street with his parents and brother Paul. I'm still in touch with Leddy. He lives in Seal Beach now."
"I remember with great fondness lying in bed at night in our 2nd story rented apartment, looking out from the glass enclosed veranda that we had converted into a bedroom for my brother and me. The warm air smelling of the Pacific Ocean would drift into my room and bring with it that wonderful smell of night blooming jasmine and the sounds of traffic coming from Ocean Blvd. I could see the night lights of the city glowing in the sky and that large red letter atop the old hotel on Ocean Blvd. (sorry I've forgotten its name)"
"I also remember (with good reason) the Miss Universe Contest every year. My dad, Syd Cullum was a singer in those days with the Long Beach Civic Light Opera Company. He sang on stage during a couple of the beauty pageants at the Municipal Auditorium. Afterward I would get to go back stage and meet all those beautiful contestants from around the world. I was only 12 but the sight of all those lovely women smiling so sweetly at me when my dad introduced me was something I'll never forget."
"I remember Lincoln Park and the best used book store in the world called 'Acres of Books' just across the street. I spent many, many hours in there reading and looking through dust covered old books. I still have a couple I bought there in storage in California."
"I got my first of three tattoos at the Pikes tattoo shop, I was 16 and told the guy I was 18. I got my first kiss from a girl at the Plunge on the Pike and I would sneak into the theater on the Pike to see those adults' only films. That's where I learned about the holocaust by watching a film called Halfway to Hell. I never forgot that film and I still have a very soft spot inside me for the Jews that suffered during those terrible days. I was only 12 and couldn't understand why men can do such terrible things to each other. I still don't understand. Yet it still goes on."
"I'm 61 now and I can say that after all my traveling in the world, after all that I've seen and done, Long Beach, The Pike, Rainbow Pier and that beautiful Pacific Ocean live in a very warm place in my heart. The Pike is gone, but not forgotten. Those of us that had the wonderful experience of enjoying it are much better for having walked it, tasted it, smelled it and loved it."


PHOTO ALBUM (click photo)