Garry H Linder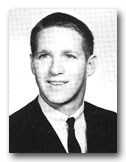 April 2, 1945 to May 11, 1966
IN MEMORY of my brother Garry H. Linder, Class of 1963.
Garry was killed in action in Viet Nam in 1966, at the age of 21, while on patrol with the Marine Corps at Marble Mountain just south of Da Nang. He attended Rancho Alamitos for his freshman and sophomore years before the District transferred him to Bolsa Grande. While at Rancho, Garry was on the Debate Team, played Rugby for Bob Lampshire, and played football. ~ Larry Linder RAHS and BGHS '63

March 1964, Garry on left. He had enlisted in the Corps 6 months prior to my joining the Army. He came up from Camp Pendleton on this occasion as I was traveling from Ft. Ord to Ft. Knox, Ky. Picture taken at the farmstead on Josephine Street, between Lampson and GG Blvd.
(Right)This is my favorite picture of Garry. It was taken at his hooch near China Beach, two weeks before he and all the others in his Squad were ambushed. On the left, he was the fire-team Leader for his squad, Mike Company, 3bn, 9th Marine.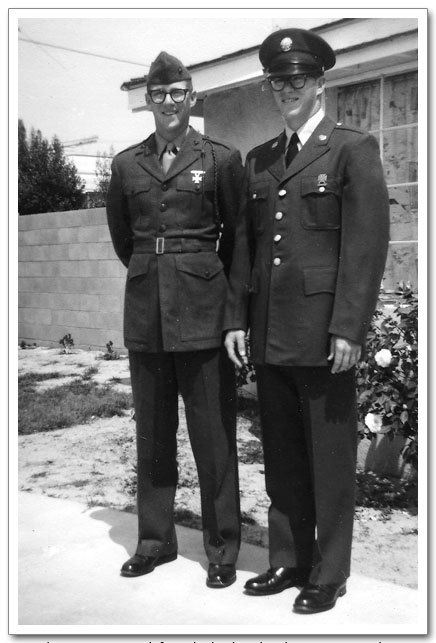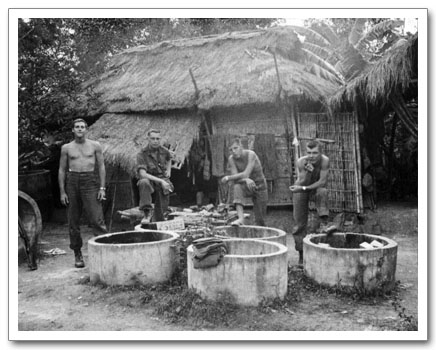 Garry enlisted with Jim Isham (Marines Buddy Plan). Jim graduated from Garden Grove High in '63, but had attended Rancho Alamitos along with Morris Walker, Steve Martin, etc. They and many others were transferred to GGHS when we were sent to Bolsa Grande. We all stayed in contact with each other across-town (DeMolay; Top-Hatters, etc), and while I went to Santa Ana College for a semester, Jim and Garry enlisted in the Corps.
Here, Garry and Jim Isham graduate from Basic Training in December 63. Jim was 'high honor' trainee and received a Class A Uniform. (photo on left)
(Right) Here, I join with Bev Bair, Garry's girlfriend (BGHS'64) for his graduation from Basic Training, Dec '63.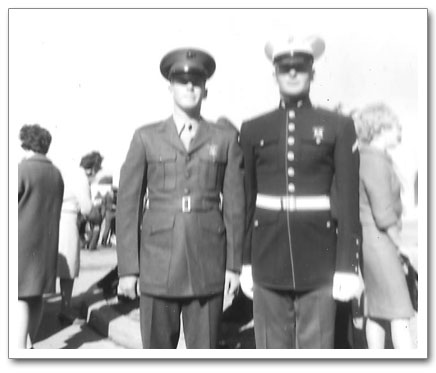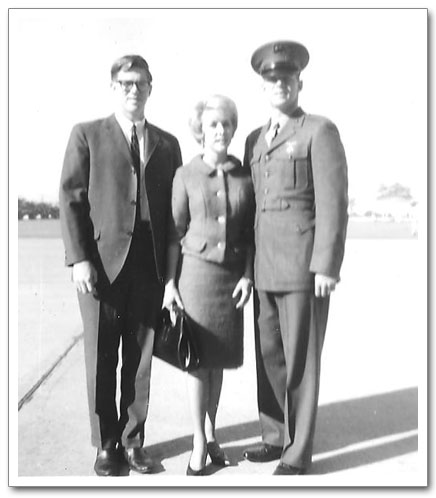 JFK was assassinated in November '63. I enlisted in December '63 just before Garry's graduation from Basic Training at MCRD. By June, 1964 I was stationed on the east German Border (Bad Kissingen, 14th Armored Cavalry). In December '65 I volunteered for Viet Nam with Julian (on my left, another BGHS '63 graduate). I was stationed in the South with the 1st Infantry Division, in a village called "Dian", north of Saigon in the Iron Triangle, while Garry was in DaNang, some 400 miles to the North.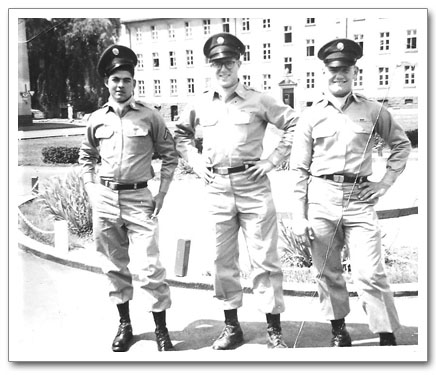 ---
From the
Vietnam Veterans Memorial Website
: