Dr. Fernando "Fred" Garcia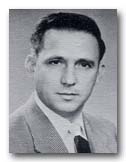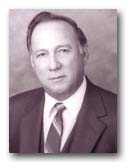 September 1, 1929 - January 3, 2013
Fred Garcia started teaching at RAHS in 1958 or 1959. He was a Social Studies teacher and taught history and Spanish. He later taught at Fullerton High School, Orange Coast College and Golden West College.
At Golden West College (GWC), he started as a student counselor and later was appointed Dean of Admissions and then President. He retired in 1989 at the age of 59 years. Dr. Fred Garcia was President of GWC from 1986 to 1988. In recognition of his leadership and service to the college, the Fred Garcia scholarship was established in his honor.

Note: Golden West College, located at 15744 Goldenwest Street, Huntington Beach, CA 92647, is a part of the Coast Community College District.
Press Releases and News Articles
Press Releases (Click Here)
News Articles (Click Here)