Carol Jean Ulvilden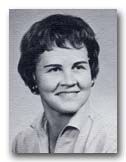 October 28, 1928 - May 27, 2000 Choir Director
From the Orange County Register, June 2000:
Ulvilden, Carol J., 71, of Garden Grove, a retired teacher, died May 27, 2000 after a long illness. Visitation 1:30 p.m. Sunday, June 4, 2000 with services at 2:30 p.m., St. Olaf Lutheran Church, Garden Grove. Arrangements by New Options Funeral Service Placentia. (714) 528-7100.
Survivors: sister Lois Burch, brother Oliver Ulvilden and eight nieces and two nephews.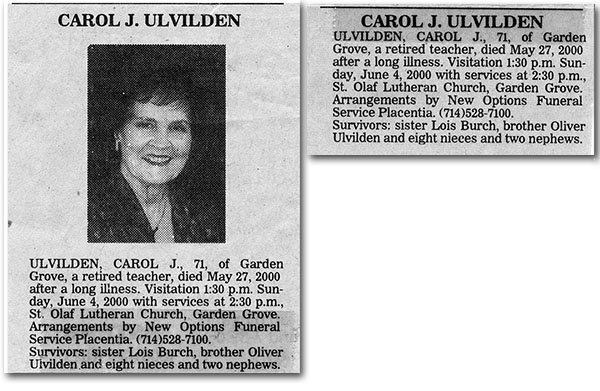 From findagrave.com:
Ms. Carol Ulvilden, Mentor and music teacher to 1000's of students - Rancho Alamitos High School Garden Grove, California - Choir & Bell Choirs & St. Olaf Lutheran Church, Teacher, Mentor, Leader, friend...you will not soon be forgotten...heaven became a more beautiful place when you got there!
A Student...
Added: Jul. 22, 2013