Carol Ann Deuse Gordon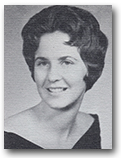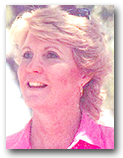 January 17, 1944 - June 5, 2010
After a courageous battle with liver disease and cancer, Carol passed away peacefully at her home in Fair Oaks. Born in Tucson, Ariz., and raised in Garden Grove, Calif., Carol was the oldest of three daughters of the late Elton and Dorothy Deuse.
Beloved wife and loyal companion of John Gordon for over 40 years, Carol's devotion to her family lives on in the lives of her children Justin Gordon, Jennifer Pettus, and Lisa Gordon; as well as her treasured grandchildren Skyler, Owen, and Avery; and her sisters Jeanne Johnson and Marilou Heil; along with countless other friends and family blessed by her presence. Forever the center of her family, Carol's loving support, quiet strength and calm gentle way was a blessing to all that had the privilege of knowing her.
A memorial service in her honor will be held on Friday, June 18, at 10 a.m. at Fair Oaks Cemetery, 7780 Olive Street, Fair Oaks, CA 95628. In lieu of flowers, donations may also be made to the American Liver Foundation in Carol's honor at www.liverfoundation.org.
Published in The Sacramento Bee on June 15, 2010.
See more at:
www.memorialwebsites.legacy.com/carolgordon/