Barbara Beard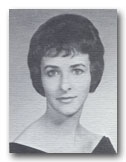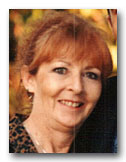 January 13, 1945 - May 13, 2014
Barbara's sister Nic writes, "After 2 years of bravely battling hypotropic-cardiomyopathy, my sister passed away last night. The end was extremely peaceful...she simply took a nap...and is sleeping in the arms of the Lord. ...God's Peace be with you all."

Autobiography:
I should have been born to a gypsy family as I love to move about. After graduating in '62 I went to Arizona State for a couple years, got married, had twin boys and got divorced. Moved to Reno in '67 and became a casino dealer. Moved to Tahoe then Las Vegas.
When the twins went to college I joined a management team that went around the country opening casinos. I was the training director and trained most of the original dealers in Iowa, Connecticut, Mississippi and New Mexico. Lived for a while in the Hemet/San Jacinto area when the California casinos started.
Moved to Oklahoma City in 2000 as my father had retired there and wanted to be closer to him as he got older. Worked as a Poker Dealer there until I retired in 2011. Moved my Dad to Aurora, Colorado the summer of 2011 and moved in with my sister so we can both keep an eye on him. At 90 he's becoming a handful!
Along the way I got my pilots license and also learned to become a fairly good amateur photographer. I played around a lot with handicrafts and became a crazy cat lady wanna-be. Now I make handmade items, baskets and purses and sell them at craft fair's. Instead of a gypsy wagon pulled by a team of horses I would really like a nice big motorhome so I could travel the craft fair circuit and visit my grandchildren often. Did I also mention I live in a fantasy world? Great place if you know how to get there.
Looking forward to the 50th reunion.
PHOTO ALBUM (click photo)